Sculpted Metals blog and latest news. Learn about how our art works are created and find out what sculptures Nathan is currently working on.
At present, Nathan has just completed a stunning life sized, coloured bronze New Zealand Kakapo. Its absolutely gorgeous!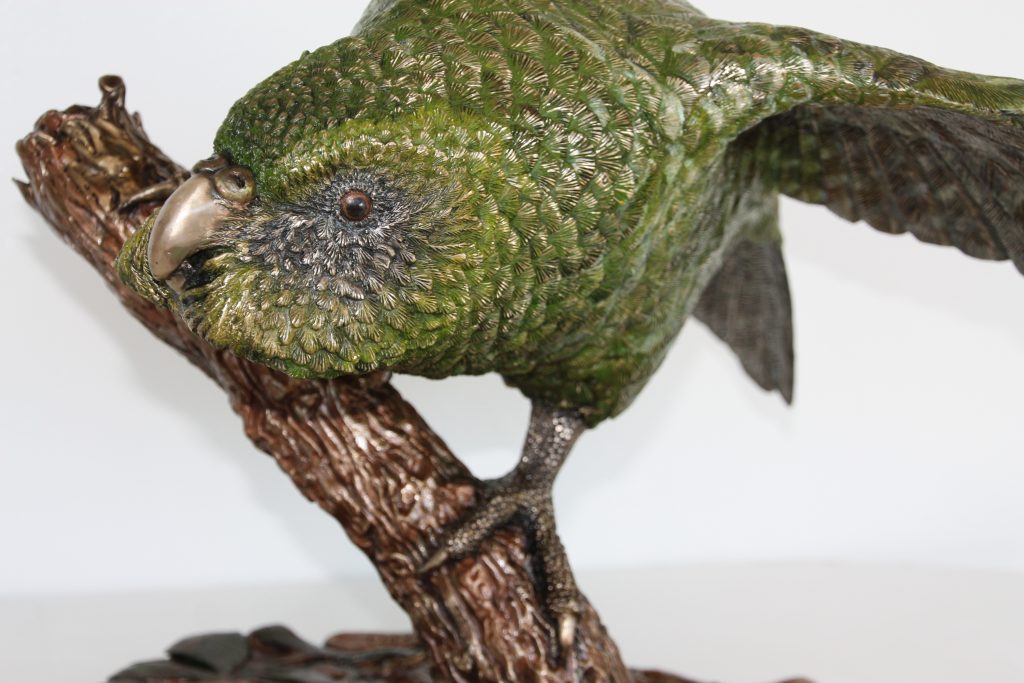 The Kakapo is part of Sculpted Metals New Zealand Treasure series.
The series already includes a life sized pair of Huia birds and a New Zealand Tuatara.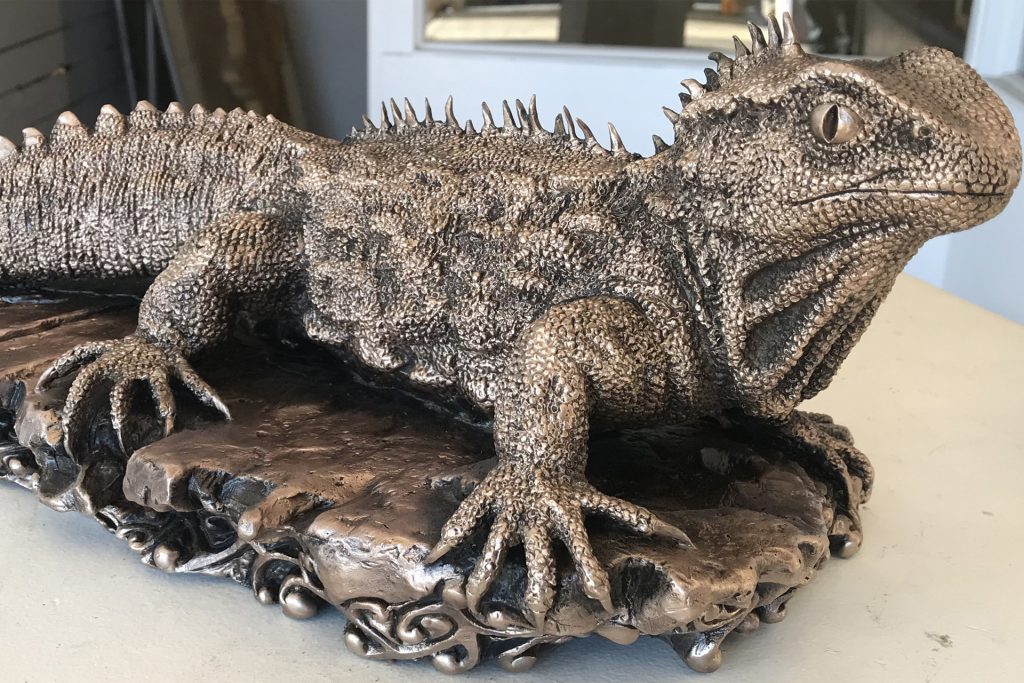 These  items are limited in number. Each piece comes with a signed certificate of authenticity and valuation.
All Sculpted Metals bronze sculpture work is created by hand using the lost-wax bronze casting process.
If bronze art isn't your thing, we have a wide range of other art pieces created from stainless steel, aluminium and zinc. 
We update the Sculpted Metals Blog regularly, so visit our website anytime our follow us on Facebook or Instagram.
Alternatively, you can find us located at the Sculpted Metals Building 1691 State Highway 27, Patetonga. 
Stop in and have a look around our gallery. There are art works for all tastes and budgets. Open 7 days, from 9:30am – 8pm.
Visit our online shop for more details and art pieces.
If you have any questions regarding any of our metal sculptures, please email us at sculptedmetals@xtra.co.nz
Have a great day.